More and more businesses are finding that Conversion Rate Optimisation is one of the biggest weapons in their armoury when it comes to growing revenue.
We've set out six rules to follow if you're going get the best results:
1. Measure it
No matter what else you do, making sure you understand what's happening on your website is critical to improving your site's performance. You can't just go about making changes and hoping that they're improving things – its just as likely your changes are making things worse.
Make sure you've got some form of analytics set up on your site (Google Analytics is free and very capable) and then set up goals you want to measure success against (these could be signing up for a newsletter, making a purchase or completing a contact form). Once you've got those goals base-lined, you can then see how changes you make impact each conversion rate.
2. Understand your visitors
Its scarily easy to assume you know what your customers want – however, it's very unlikely to be the case. You bring a whole load of baggage with you when you look at your customer experience – industry knowledge, preconceptions about the way things 'should' be done, and often a technical vocabulary that's not familiar to anyone outside of the industry. Those things make it very hard to guess what real customers actually want.
Instead, get out there any get to know them:
Pore over your analytics, identify problem areas and then research what the problem is
Talk to your customer services team or sales people
Run usability sessions to see how users interact with your website in the 'real' world
Survey users and ask them how they feel about your company and your website
Customer research doesn't have to be expensive but, done well, I guarantee you'll find at least one thing that will fundamentally change the way you approach your website.
3. AB Test
When you make a change to your website it's often pretty difficult to track what the impact of that change is. If you track your conversion rate over time, you'll more than likely see that it naturally fluctuates depending on day of the week, seasonality, traffic mix and a host of other variables. How do you know then that an improvement in your conversion rate is down to your latest brainwave, or in fact because another factor was at work?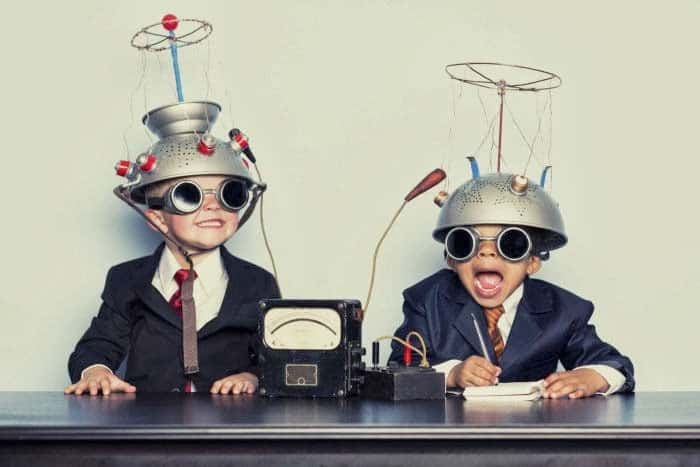 The answer is to AB test – show some of your customers the old page and some the new version and see how the behaviour of the two segments differs. This might sounds tricky and expensive, but there is a whole host of software available to make this really straightforward. Google provides a free tool within its analytics suite, but there are also a host of paid for solutions out there including Optimizely & Maxymiser, that are arguably simpler.
4. Find the big wins
Its easy to spend huge amounts of time obsessing over things like headlines or button colours. Whilst there's probably gains to be made in the detail, don't go too small too soon: more often than not the biggest gains are to be made from the bigger changes.
Consider making more significant changes to the user journey – removing or adding steps, or making fundamental changes to the page layout to present information more effectively.
5. Don't just follow the rules
There are lots of experts out on the web, loudly proclaiming that the best button colour is red, that you should use a san serif font for body copy, or put all your content above the fold. The truth is that best practices are rarely universal.
What works for one website might be completely different for another – different demographics and contexts might mean that audiences behave differently. So, don't blindly follow best practice. Test alternatives and see what works for you and your site.
6. Keep going!
Conversion Rate Optimisation is an on-going process. Once you've gone through a cycle – don't stop! Identify the next issue, understand what the problem is, change it, measure the outcome and then start again.
At the end of each cycle though, just take some time to understand what the outcome was and the learning you can take from it. It may help to influence the next cycle of testing. Can you take a change further? If the test was a failure, is there anything you can learn that would increase the success of the next test?
Have you tried optimising your website? Any tips that we've missed? Let us know about any website optimisation successes you've had in the comments below.