Struggling with Google's new ad extension? Well here's how to set them up quickly and simply.
Looking for what to do with them once they are set up? Then take a look at this post on just that, right here.
Set Up:
1 – Go to your Campaign in Adwords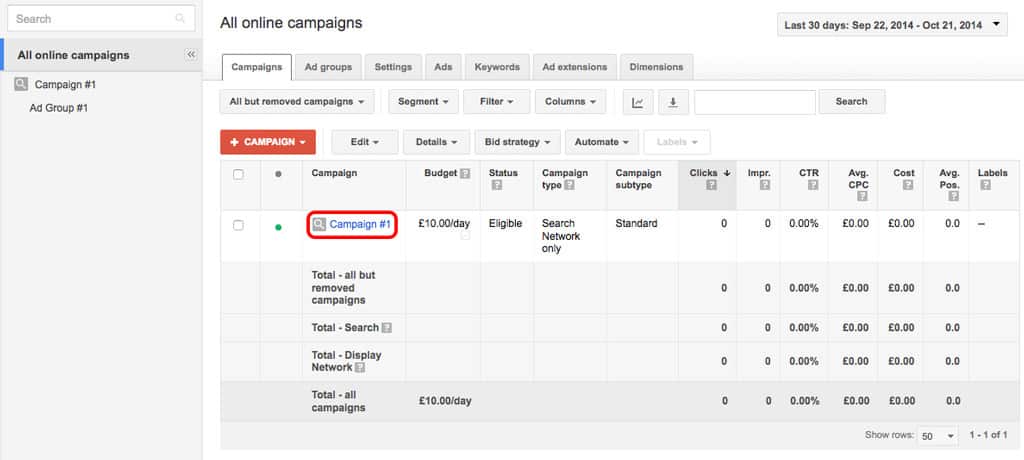 2 – Once you have clicked into your Ad words Campaign, you need to click into "Ad Extensions".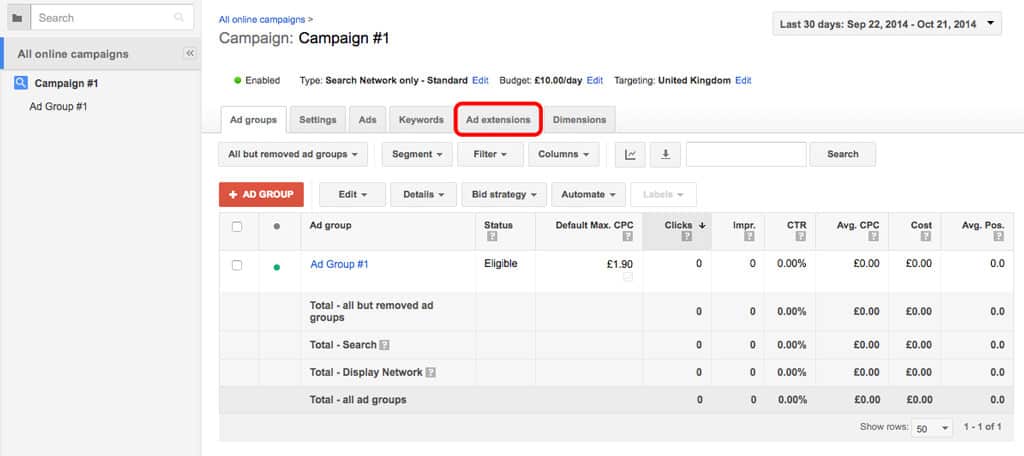 3 – Next you need to click on "View" and "Callout Extensions"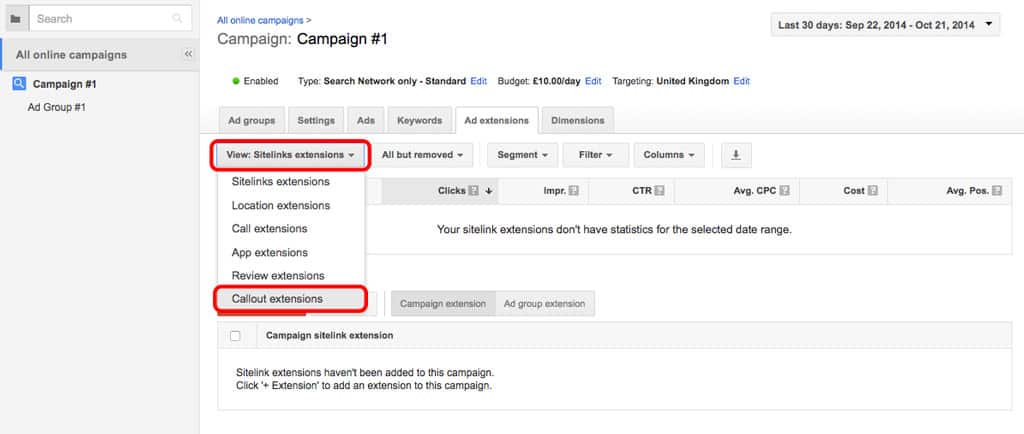 4 – Next you click on the "+ Extension" Button.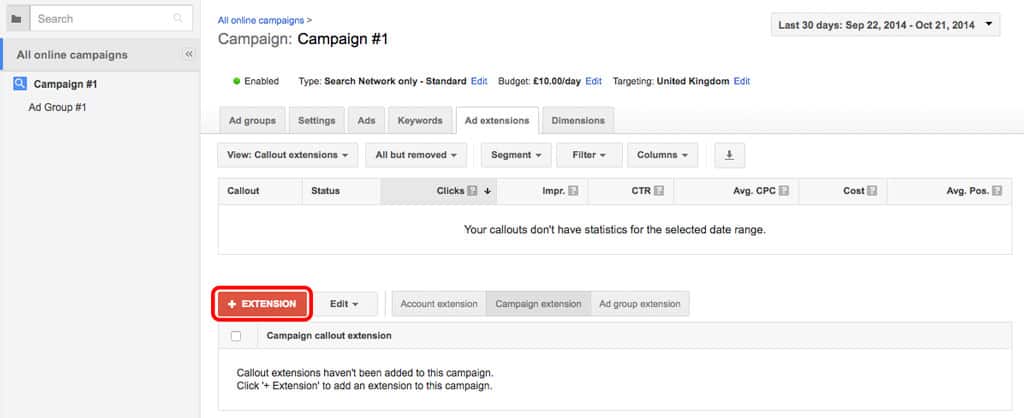 5 – Now you make sure that "use campaign callout extension" is at the top of the box. If it isn't then simply click on it, and click "use campaign callout extension". Now click on the "+ New Callout" button.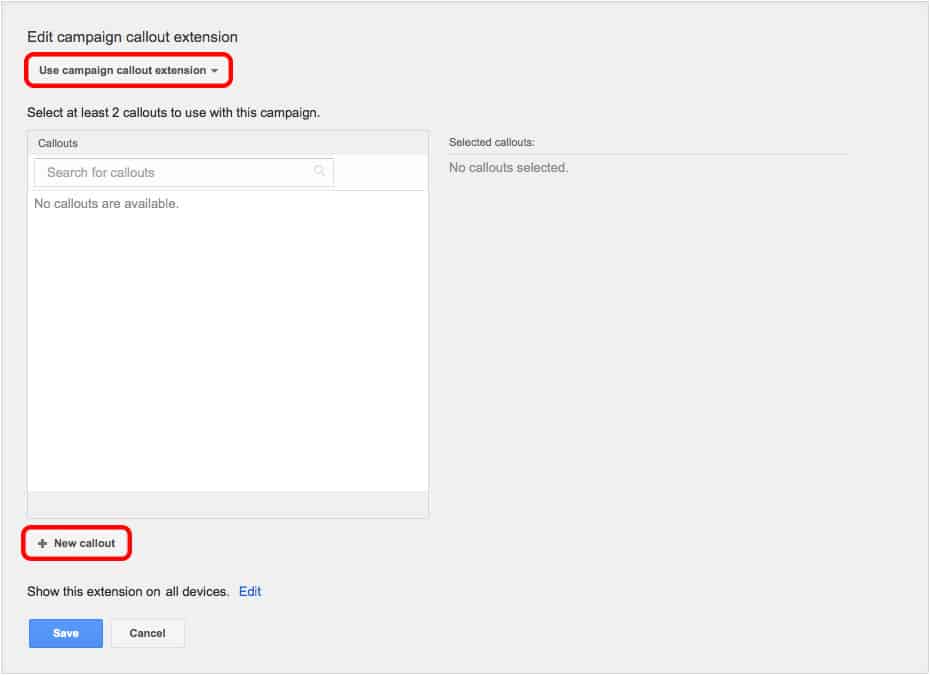 6 – This box will pop up: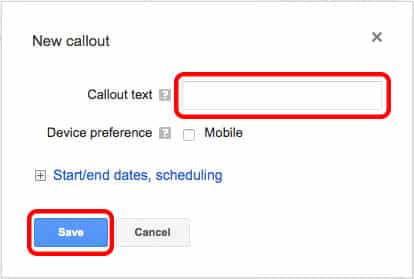 Type in the call extension you want, and click save. (If you want it to only show on mobile devices, then check this box)
7 – Once saved, you will see your new callout extension here: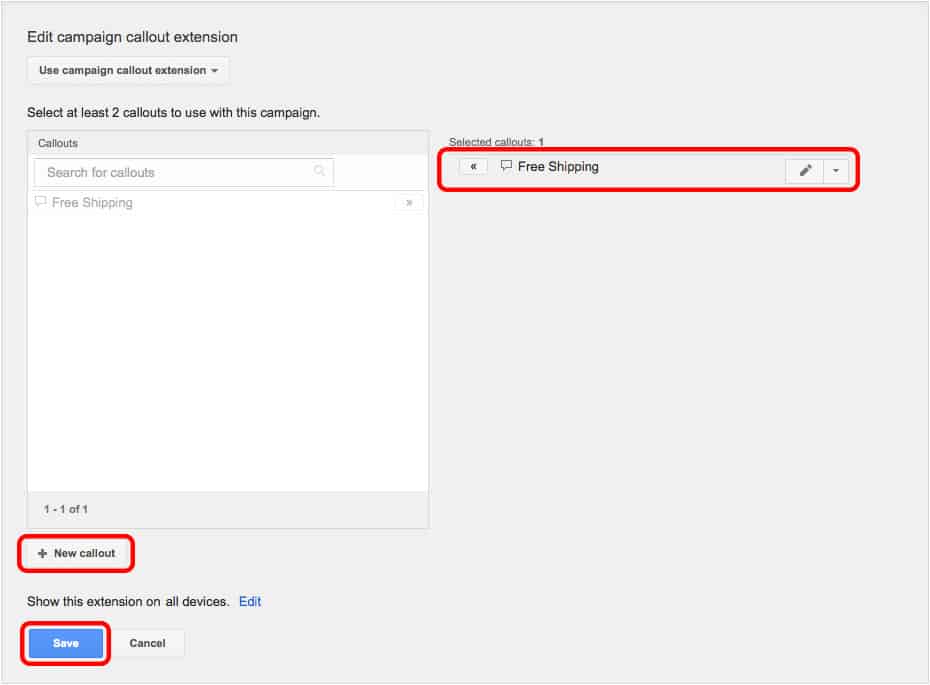 If you want to do more, then click the "+ New Callout" button and repeat step 6 again.
Now for the most vital step – click the save button.
8 – You will now see your ad extensions here: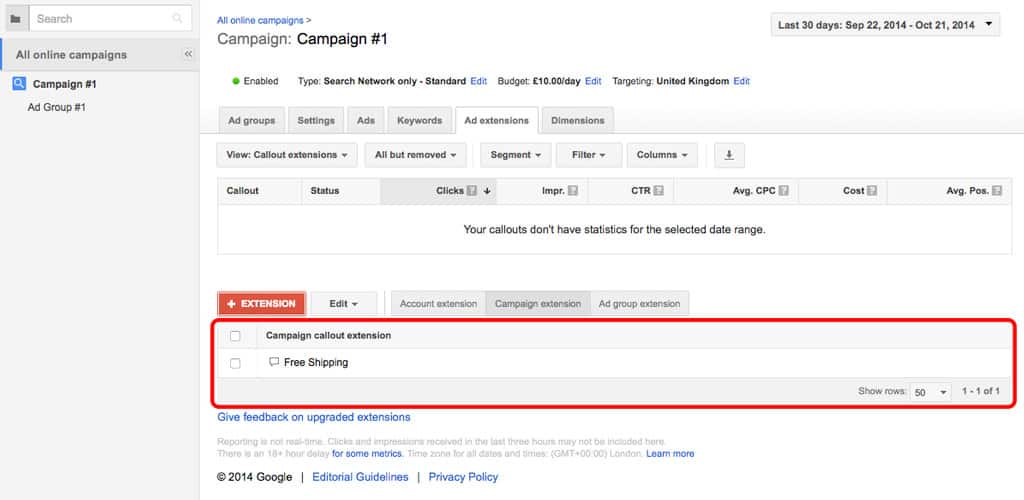 If your ad is live, then they are too.
9 – To hone in your ad copy, don't forget to set callout extensions at the ad group level too. To do this simply click on your Ad group: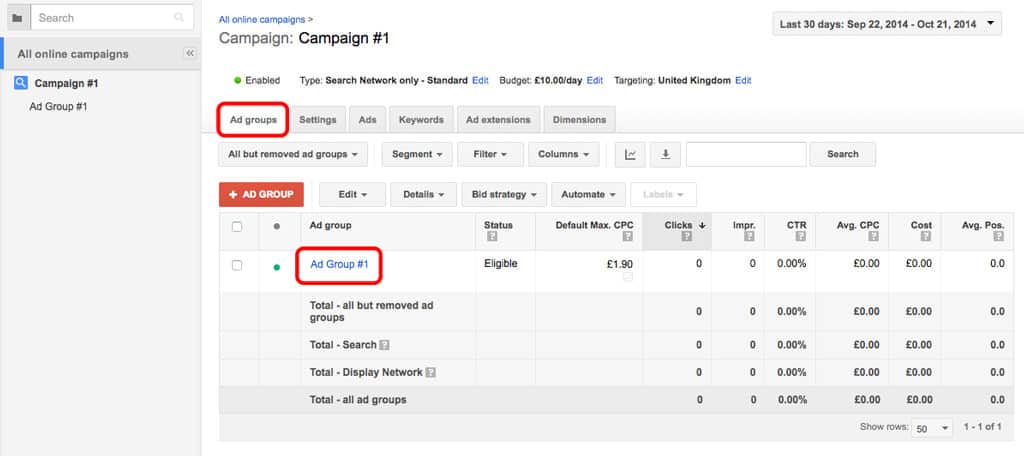 and then go to ad extensions. Now re-do steps 3-8 again.

Congratulations, you have just set up your new google callout extensions. It really is that simple.
Now that you have set up your callout extensions, take a look at this post on what they are and how to make them work best for you: Google Callout Extensions – What Are They?.
Thanks for reading, I hope this guide was of some help to you. If you need any more help, then don't hesitate to contact me at [email protected]